RECRUITMENT 2018!!!
RETURN TO PREVIOUS PAGE
February 21,2018 |
What is your career turning-point?
Where will be the right place for your personal development?
Is it too difficult to find a friendly professional working at mosphere in 2018?
Share with us? VietMark is always listening to and assisting you in achieving your own aspiration?
Contact us at your earliest conveniences.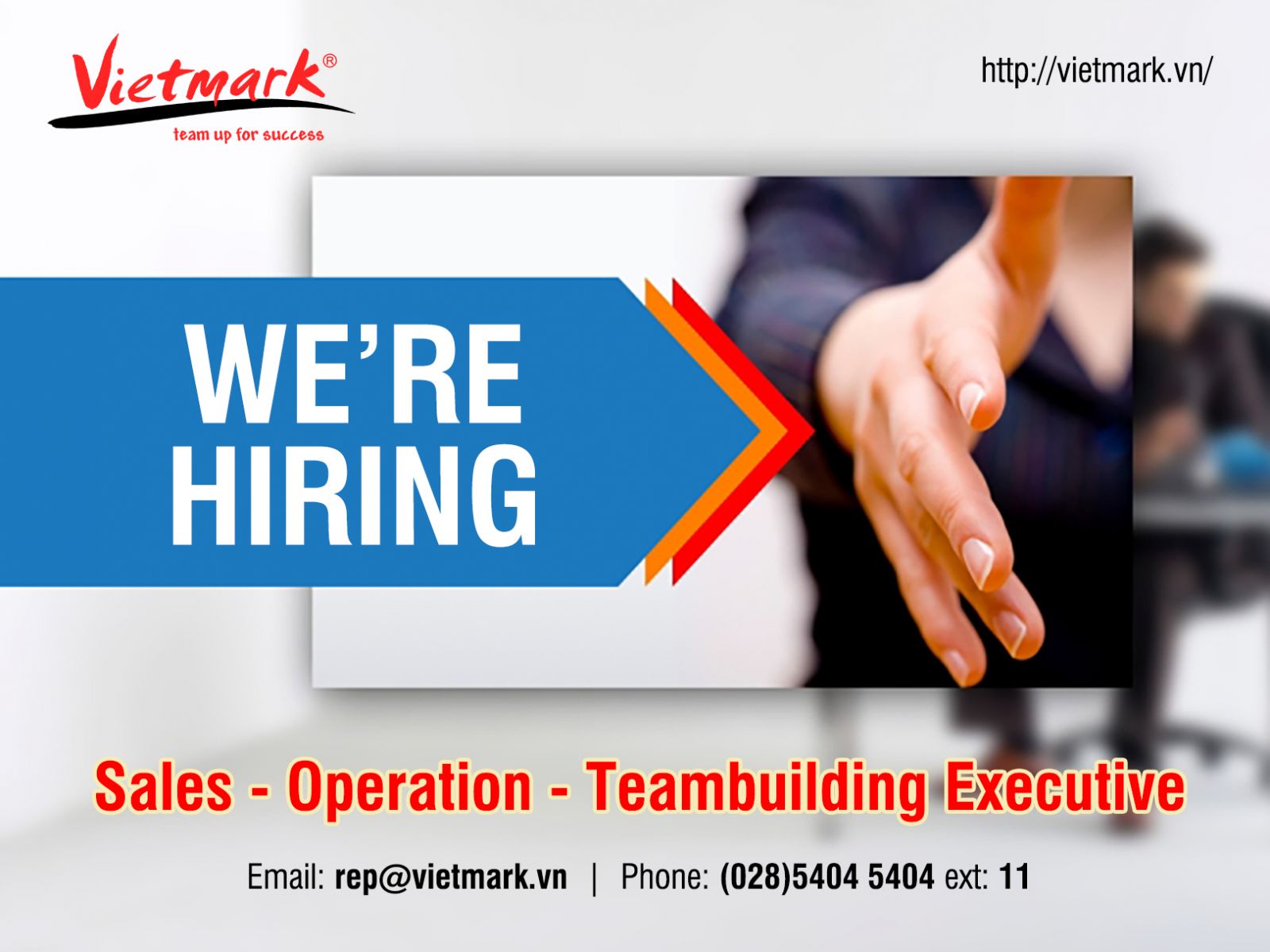 • Job vacants information:
1. Sales Executive:
- Search information and contact customers
- Consult and sell teambuilding, traveling and event products
- Customer care
2. Operation Executive:
- Negotiate, exchange, bargain in terms of service products
- Establish close relationship with service product agents
- Check and book tour services
- Store tour information data
3. Teambuilding Executive:
- Plan, create game plans and carry out teambuilding programmes
- Write event content proposals and present them to customers
- Perform programmes
- Take part in brainstorming meetings
- Be creative, responsible and righteous
** Basic requirements:
- Be experienced in the equivalent job for at least one year.
- Enthusiatic, passionate and responsible
- Good in communication and negotiation
- Have knowledge in traveling
- Stand work pressure
- Be fluent in English is an advantage
**Interests:
- Get "training" in terms of work skills
- Attractive salary and bonus policies