Kimberly Clark CLARK, Second Stage – OFFICE Section
RETURN TO PREVIOUS PAGE
August 13,2018 |
Unfavorable weather, particularly typhoon #2, has been a significant challenge before the performance of KIMBERLY BREAKTHROUGH TO EXCELLENCE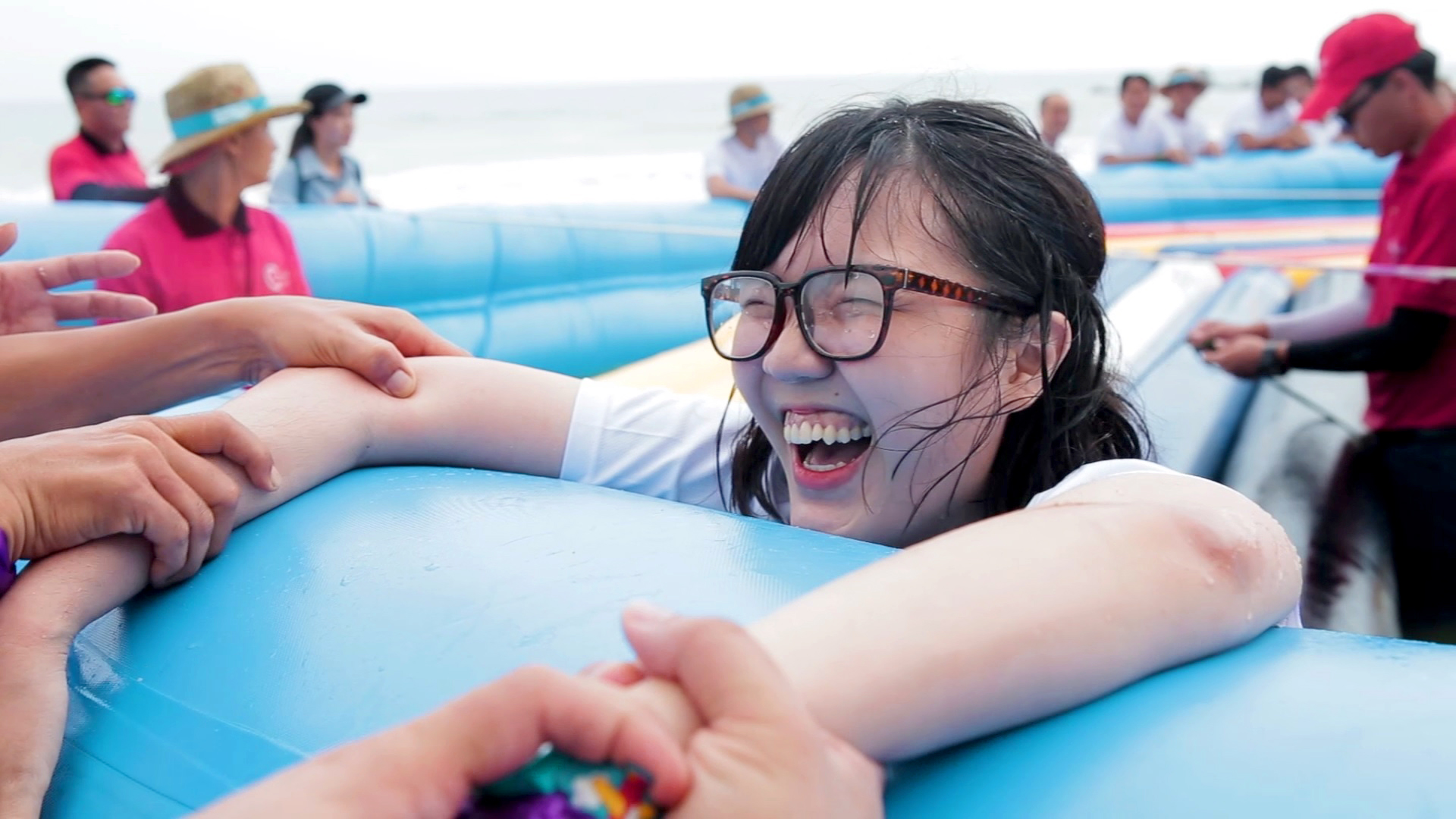 Program outline
Unfavorable weather, particularly typhoon #2, has been a significant challenge before the performance of KIMBERLY BREAKTHROUGH TO EXCELLENCE of Kimberly Clark regardless backup preparations.
However, the most unexpected moment of Teambuilding progress is the unexpected best weather time possible. With the most sound determination and energetic spirit "no playing no leaving", all KC members have exposed their impeccable appearance to the core value BREAKTHROUGH TO EXCELLENCE right at their very first beginning stage. Regardless of heavy rain or severe storm happening on this venue, they have still been closely side by side in facing with whatever challenges and obstacles to come!
P.S.: VietMark would like to express our deep gratitude to KIMBERLY CLARK for choosing us as your reliable companion during the last two Outing Trips!